About CSCE Edu Skills Private Limited.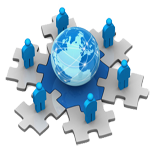 Csce edu skills was founded in 2015and began its journey with the sole mission to provide high quality services at affordable prices to the masses. As part of our mission, we have already shaped thousands of careers and changed peoples' perception on Accounts & Finance education.


CSEC EDU SKILLS Computer Education is now celebrating its 2nd anniversary with over 25 Training Centres in South India CSCE EDUSKILLS Computer Education is known for its quality Computer Education and is recognised as a leader in providing IT training. Before the formation of CSEC EDUSKILL, company started its journey from 2008 with the name of Neena computer Academy.
CSEC EDUSKILL is mainly into Information Technology, skill development training and also providing training related to computer education, finance & accounting, ERP systems, soft skills, BPO training.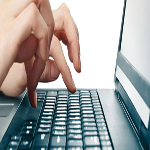 CSEC EDUSKILL training more than 8000 candidates per year with own and franchised center across the south-India and placing the candidates to their tie-upped company's.


Since past 7years CSCE EDUSKILL (previous name Neena computer academy) tie-upped with many Skill development organisation for providing skill development training to backward and middle class unemployed youth with the sponsorship of Central and state Govt. And achieved the target with their standard of training without any black-mark, also placed 90% candidate's across India.
Our main objective is to provide quality education and skill development training to irrespective of class, segment, creed, etc for a better tomorrow.